Budget to eat in Sydney is not easy. This city, apart from being Australia's largest and most touristy city, is also the most expensive. But do not worry, we're here to help you! In this post we will tell you the best restaurants where to eat cheap in Sydney so that you enjoy the city as it deserves without spending too much.
1) Beautiful burgers
This burger's restaurant has to be on your list if you want to eat cheaply in Sydney. As the name says, their specialty is hamburgers and they have nothing to do with fast food restaurants. The main difference is in the ingredients: they are fresh and it shows a lot in the final product.
They also offer multiple options for vegetarians. Finally the value for the restaurant is very good as it is much cheaper than most restaurants of this type and the quality is the same or superior. For a reference, a hamburger costs about $ 10. They also offer other menus, such as salads or sandwiches, very well priced. For example, a hot dog and potatoes for 12 $. An option to consider.
2) Belloccio Cafè Restorante
In your list of restaurants where to eat cheap in Sydney you can not miss this, a mix of Italian and Greek. It is located in the heart of the city, on Oxford Street, where it is almost impossible to find cheap restaurants. The most interesting is its daily menu for 12.90 $.
This restaurant is not bad if you fancy eating fresh pasta of great quality. They have an offer that is very good for the tourist: a fairly large box of pasta with drink for 9 $. You can choose one of seven sauces to accompany the pasta. The location is located next to Sydney Central Station and is a great option for cheap eats in Sydney.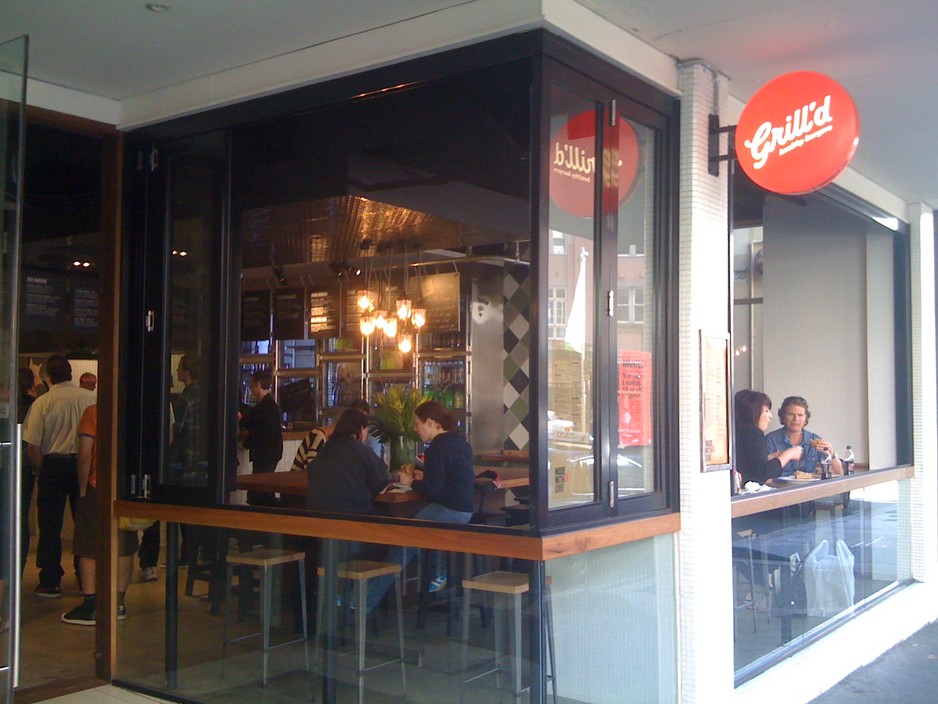 It is an Australian hamburger chain that has restaurants in the main cities of the country. In Sydney there are several places, so you will not find it difficult to find one. Its restaurants are well known and frequented by locals, as they are quite cheaper than the average in the city. If you like burgers and fries, you'll love it, although they also have assorted salads and other products. For you to have a reference, the burgers are around $ 10. They also offer salads and sandwiches for vegetarians.
5) Cargo Bar
If you want atmosphere, this is your choice. From Monday to Wednesday you can have a steak for only $ 10. The restaurant has other offers. For example, Monday and Tuesday special cocktails for $ 8, or Thursday pizzas for $ 5. A very recommendable option where to eat cheap in Sydney.
If what you want is pizza and you do not mind eating at the hotel or apartment, Hello Pizza is a great option for cheap eats in Sydney. You can enjoy one of their great pizzas, excellent to share, for only 12 $. Although they are not the best pizzas in the world, they are much better than the American ones because of their fresh ingredients.
For those of you who believe that eating at hotels is expensive, we will end the myth. The Shark Hotel, located in the heart of the city, offers a free buffet for only 9.95 $. You can eat everything you want. The offer is available from Monday to Saturday from 12h to 14.30h, and from 17h to 21.30h. There are few better things than that!