In this post we present you 5 magical places in the world (of the thousands that are) that deserve a visit once in a lifetime. In articles like this we realize how great is the nature and the treasures that has given us.
1) Cappadocia, Turkey
Without a doubt, one of the great beauties that nature has left us. It is a very extensive region of Turkey that seems to be a tale. Capadocia is characterized by its unique geological formation in the world and its historical and cultural heritage. In 1985, it was included by Unesco in the list of World Heritage Sites.
2) Salar de Uyuni, Bolivia
Another natural wonder on the planet, this one, formed by the evaporation of ancient seas. With an area of more than 12,000 km², it is Bolivia's main tourist destination. If you are lovers of photography and tranquility, the Salar de Uyuni is your perfect destination and undoubtedly one of the 5 magical places in the world.
3) Neuschwanstein Castle, Germany
Probably the most beautiful castle in the world. Many say that Walt Disney was inspired by him to create his famous castle. Not only the building itself deserves its visit. The castle is located in the German region of Bavaria, in the south of the country. This area is undoubtedly an authentic treasure with very beautiful and charming villages.
If there is a place that deserves to be in the ranking of 5 magical places in the world, this can not fail. Although this geological park falls away from the big cities of China its visit is bound by its colorful rock formations. Although it seems a surreal place, it exists.
Known for its colorful rock formations, it has been voted by Chinese media outlets as one of the most beautiful landforms in China.
5) Great Barrier Reef, Australia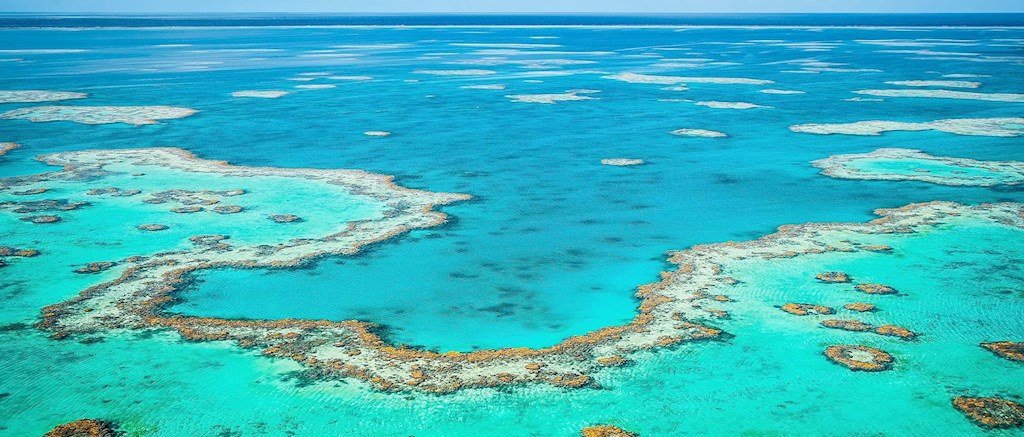 A paradisial place, especially for lovers of the marine fauna, since it concentrate almost 2000 different species of fish. For those who like diving the Great Barrier Reef is an essential destination. It has been a World Heritage Site since 1981 and global warming is causing some havoc, so there is a treasure like this, you have to keep it!